Dyslexia
Costa Prize-winning, but severely dyslexic author Sally Gardner says:
"Unfortunately dyslexia still has a stigma to it that causes many parents with newly diagnosed children to be cast in to the depths of despair. Worried faces ask me what does it mean? What will happen? Can it be cured? Alas there is so much ignorance still surrounding a way of thinking that affects at least one in ten children. Dyslexia is not a disease, neither is it a disability. It can't be cured and it doesn't need a walking stick. It is just another way of looking at the world."
What Sally Sees
Here is a short animation of the way some dyslexics (including Sally) see the
words on a page when they try to read:
About Sally Gardner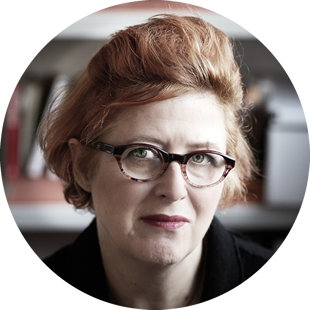 Having been branded 'unteachable' by some and sent to various schools, Sally was eventually diagnosed at the age of twelve as being severely dyslexic. Sally is now an avid spokesperson for dyslexia; she sees it a gift, not a disability, and is passionately trying to change how dyslexics are perceived by society.
Maggot Moon and Standish Treadwell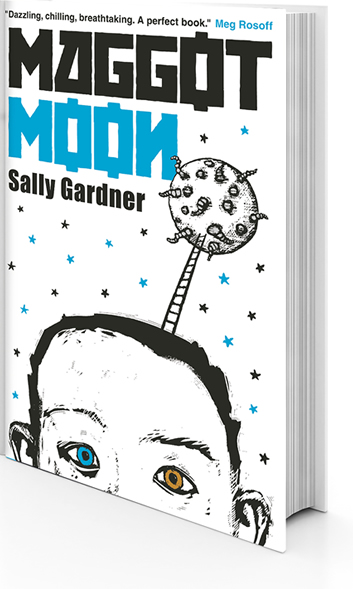 Winner – 2012 Costa Children's Book Award
Sally's latest book Maggot Moon features a dyslexic hero struggling to confront and defeat the oppressive forces of the Motherland. Through Standish Treadwell Sally could give one dyslexic student a voice, demonstrate his many strengths over his few shortcomings, share his unique vision.
The Daily Mail said Standish is "a hero to be cherished".
Maggot Moon Interactive iBook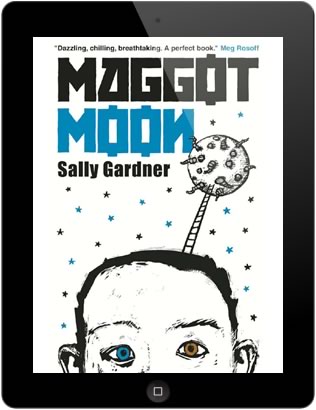 The Maggot Moon Multi-touch iBook is an interactive ebook which brings the story to life on a whole new level, showing what inspires Sally, the benefits of dyslexia and how Standish's horrific world is not so different from our own.
Features:
Dyslexia friendly page layout, cream background not white
Dyslexic friendly font
Lots of dyslexia examples and activities
Audio, video and images to bring the story to life in an exciting way
More information
For more information Sally recommends: