You see, I can't spell my own name.
Standish Treadwell.
Can't read, can't write,
Standish Treadwell isn't bright.
Maggot Moon Interactive iBook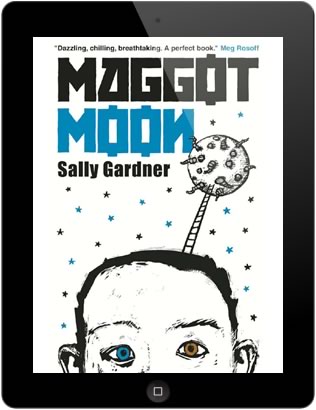 Standish Treadwell is dyslexic. In Maggot Moon, Sally Gardner wanted to show a little of what it's like to be dyslexic. To show that it is a gift, not something to be cured. It's a lot more than not being able to spell.
Maggot Moon Multi-touch iBook brings the story to life on a whole new level, showing what inspires Sally, the benefits of dyslexia and how Standish's horrific world is not so different from our own.
Packed full of interactive content including video interviews with Sally, extracts from the audio book, animated page sequences (see what a page looks like to some dyslexics), dyslexia examples, political talking points and much, much more, this edition is perfect for anyone who wants to ask questions about the world around them.
What's inside?
See a selection of the content that appears in the iBook below.
Screenshots
Videos