MAGGOT MOON is the book I always wanted to write

Sally Gardner
About Sally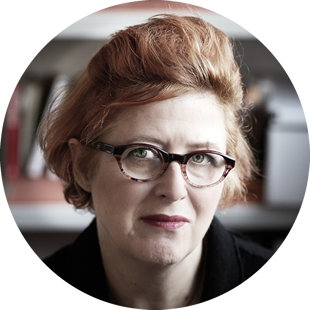 Sally Gardner grew up amongst the drama of London's law courts, as both her parents were lawyers. Having been branded 'unteachable' by some and sent to various schools, Sally was eventually diagnosed at the age of twelve as being severely dyslexic. Sally is now an avid spokesperson for dyslexia; she sees it a gift, not a disability, and is passionately trying to change how dyslexics are perceived by society. She has been nominated for this year's Dyslexia Action Award.
Sally published her first book in 1993, thus beginning her illustrious career as a writer-illustrator to great international acclaim. Sally's film-noir inspired war saga, 'The Double Shadow', 2011, saw 'an astonishing departure for a writer who has found a new and very distinctive voice' (Sunday Times). Her first novel 'I, Coriander', won the Nestle Children's Book Prize Gold Award in 2005. Her next novel 'The Red Necklace' was shortlisted for the Guardian Book Prize in 2007 and 'The Silver Blade' followed. Both of these books have been optioned for film by Dominic West ('The Wire').
Sally continues to live in London.
Find out more about Sally at www.sallygardner.net